350+
clients rely on our services
5+
years of experience of each employee
40+
daily shipments in transit
Truck
Air
Rail
Truck
Almaty
Beijing - 9`300 USD
Urumqi - 3.5 USD / kg
Beijing - 6`200 USD
Moscow - 1`300`000 ₸
Urumqi - 6`900 USD
Chengdu - 4.5 USD / kg
Guangzhou - 6`500 USD
St. Petersburg - 1`350`000 ₸
Guangzhou - 8`500 USD
New York - 7 USD / kg
Ningbo - 6`500 USD
Novosibirsk - 550`000 ₸
Urumqi - Consolidated

CONSOLIDATED SHIPMENT

Pallet (120*80*100) 500 kg

1 pallet – 600 USD

2 pallets – 1`200 USD

3 pallets – 1`500 USD

Dubai - 10.50 USD / kg
Xian - 6`200 USD
Ekaterinburg - 700`000 ₸
Xian - Consolidated

CONSOLIDATED SHIPMENT

Pallet (120*80*100) 500 kg

1 pallet – 500 USD

2 pallets – 1`000 USD

3 pallets – 1`300 USD

Astana
Beijing - 10`600 USD
Moscow - 1`300`000 ₸
Guangzhou - 11`600 USD
St. Petersburg - 1`400`000 ₸

The specified tariffs are indicative and may change depending on market conditions
Truck
Air
Almaty
Beijing - 9`300 USD
Urumqi - 3.5 USD / kg
Urumqi - 6`900 USD
Chengdu - 4.5 USD / kg
Guangzhou - 8`500 USD
New York - 7 USD / kg
Urumqi - Consolidated

CONSOLIDATED SHIPMENT

Pallet (120*80*100) 500 kg

1 pallet – 600 USD

2 pallets – 1`200 USD

3 pallets – 1`500 USD

Dubai - 10.50 USD / kg
Astana
Beijing - 10`600 USD
Guangzhou - 11`600 USD
Rail
Truck
Almaty
Beijing - 6`200 USD
Moscow - 1`300`000 ₸
Guangzhou - 6`500 USD
Saint Petersburg -
1`350`000 ₸
Ningbo - 6`500 USD
Novosibirsk - 550`000 ₸
Xian - 6`200 USD
Ekaterinburg - 700`000 ₸
Xian - Consolidated

CONSOLIDATED SHIPMENT

Pallet (120*80*100) 500 kg

1 pallet – 500 USD

2 pallets – 1`000 USD

3 pallets – 1`300 USD

Astana
Moscow - 1`300`000 ₸
Saint Petersburg -
1`400`000 ₸
---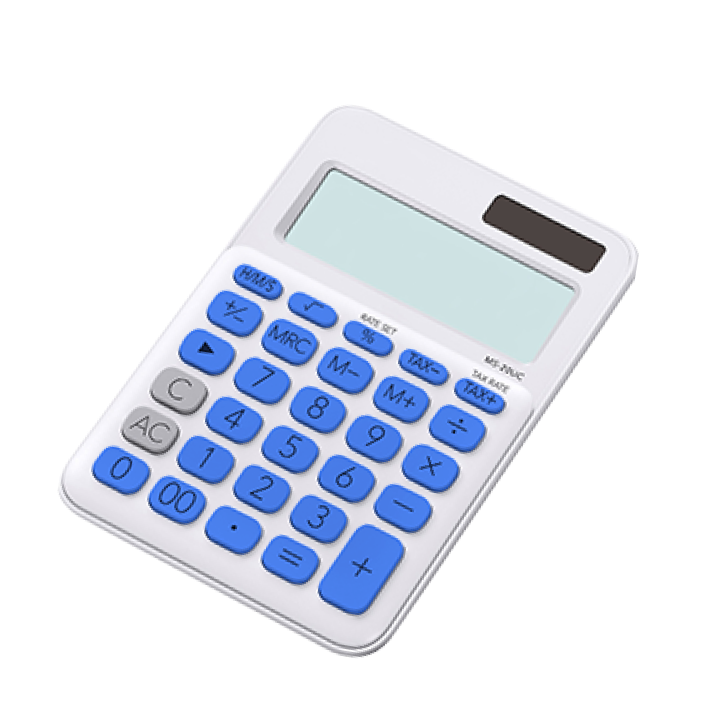 Cost Calculation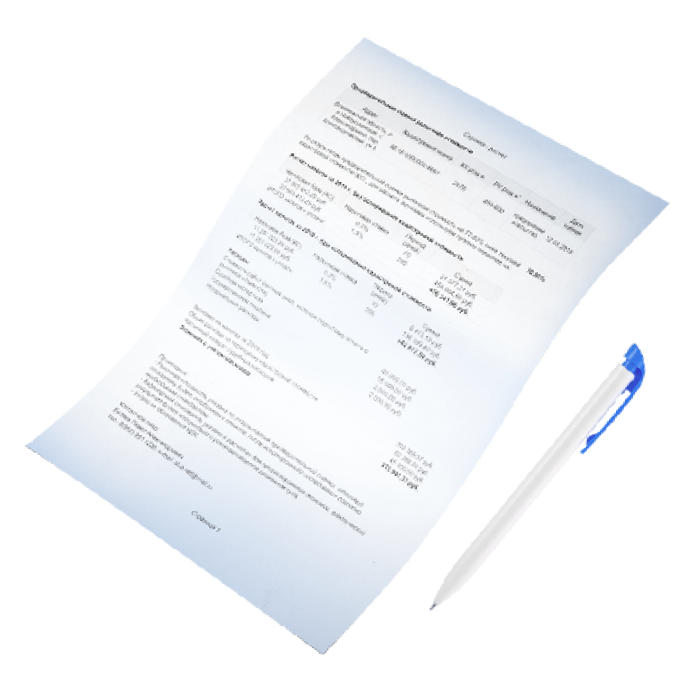 ---
Conclusion of Contract
---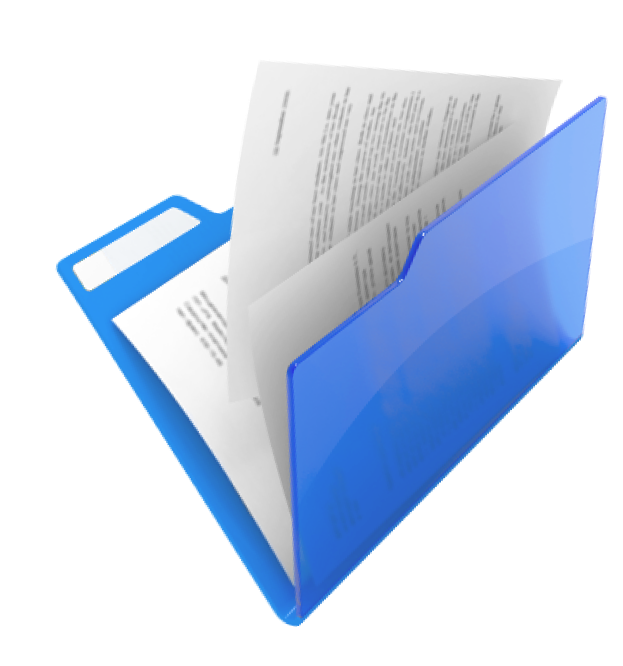 Document Verification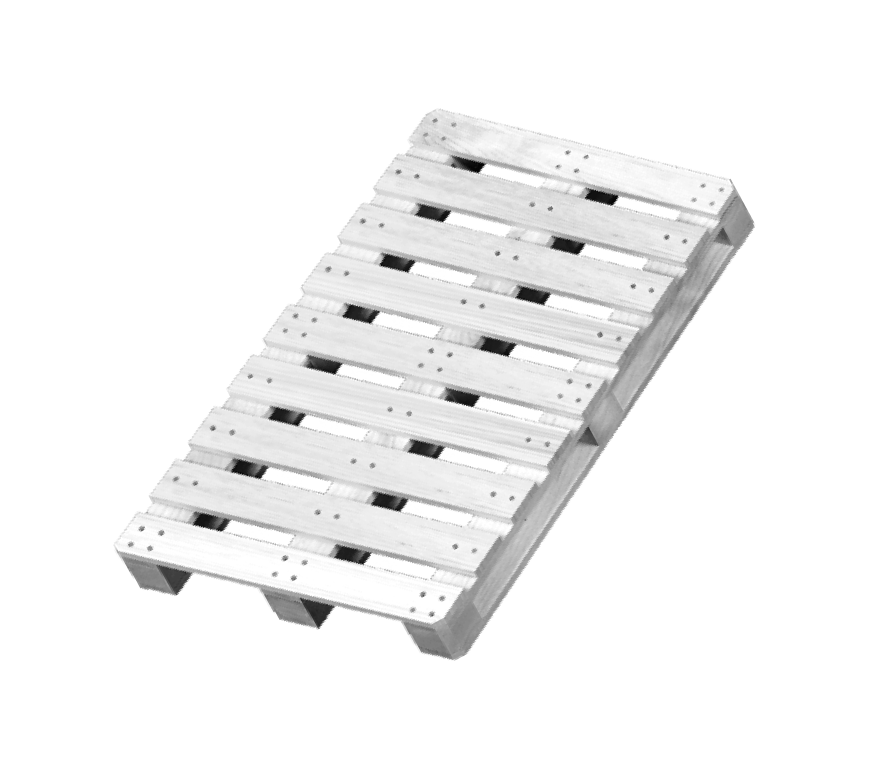 ---
Cargo Pick-up
---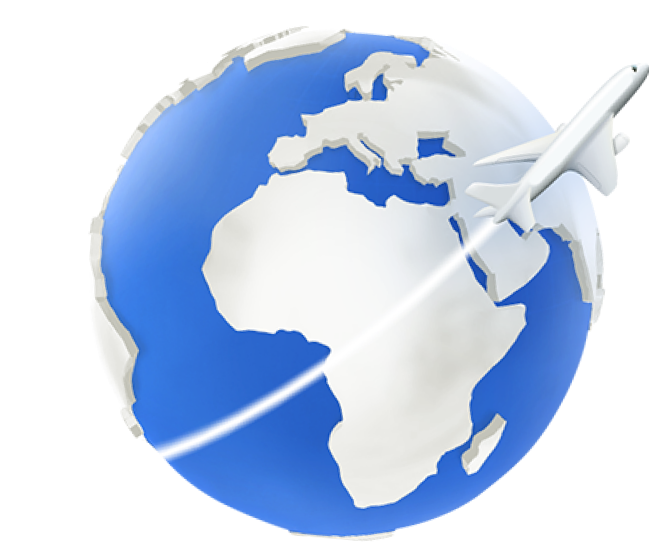 Cargo Carriage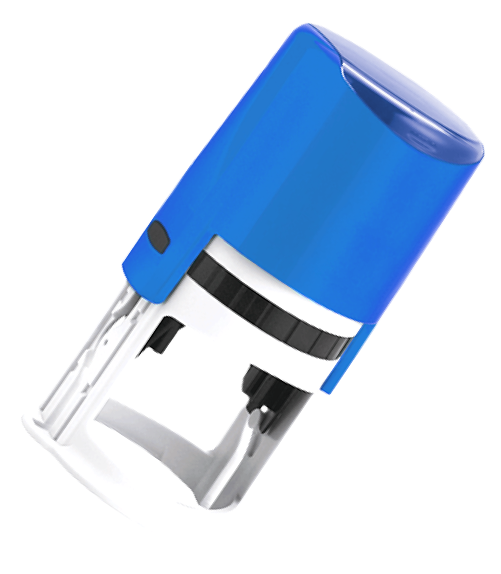 ---
Customs Formalities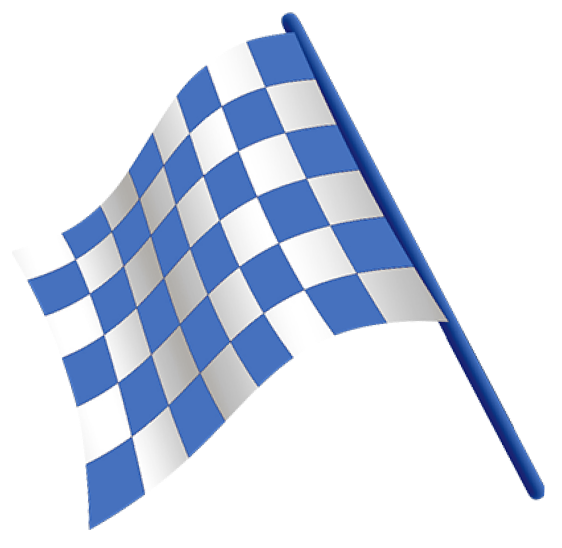 Delivery to Consignee's Warehouse
Cost Calculation

Conclusion of Contract

Document Verification

Cargo Pick-up

Cargo Carriage

Customs Formalities

Delivery to Consignee's Warehouse
We are a young and dynamic organization
has been providing transportation and
warehouse
logistics services in Kazakhstan and Russia for over 7 years.
We have gained invaluable experience during this time, growing alongside our customer base
and the industry as a whole.
Our present objective is to offer reliable solutions
and high-quality services
that will
help you achieve your goals and objectives.
Calculate the cost of transportation
More:

Cargo transportation from China to Kazakhstan – international transportation services for goods from China to Kazakhstan and Russia.

We provide cargo delivery to any cities, field sites, as well as remote settlements in Kazakhstan and Russia.

Currently, one of the most promising trade regions is undoubtedly China. In 2022, the trade turnover between Kazakhstan and China reached $24.1 billion, a 34.1% increase compared to the previous year. Kazakhstan's exports to China accounted for a significant 15.6% of the country's total trade turnover. Imports from China to Kazakhstan surged by 33.5% year-on-year, reaching $11 billion, making up 21.9% of the Republic of Kazakhstan's import structure.

Among Kazakhstan's key export categories to China, crude oil and oil products take the lead with $4.1 billion, a growth of 2.2 times compared to the previous year. Following closely are refined copper and copper alloys with $2.3 billion, up by 15.2% year-on-year, and natural gas with $1.2 billion, an increase of 13.6%.

Other major export commodity groups include inorganic chemicals and ferroalloys.

Simultaneously, among the main categories of imports from China to Kazakhstan, phones and smartphones hold the top spot with $910.7 million, a growth of 29.6% from the previous year. Other prominent imported commodities include computers, clothing, tires, and auto parts.

Chinese entrepreneurs are active investors in Kazakhstan's economy, with the obligations of Kazakhstani residents to Chinese investors reaching $13.4 billion as of September 2022, a stable figure.

The majority of Chinese investments are directed towards transportation and warehousing ($2.9 billion), manufacturing ($2.7 billion), and construction ($2 billion).

In addition to the mentioned goods, both consumer goods and industrial equipment for various purposes are actively supplied. However, the issue of efficiently transporting these goods to their final destinations remains a pressing concern.

Our company offers customers the opportunity to order goods from China or utilize our services to organize their delivery in the quickest and most suitable manner, tailored to the cargo's characteristics.

We also have the opportunity to purchase products in China for own contract, handle import customs formalities, and sell the goods to residents in Kazakhstan and Russia, providing all necessary documents and tax payments.

Collaborating with our company comes with numerous advantages, making reaching out to us the right decision.

Transportation Routes

At present, we are significantly increasing the volume of transportation from China to various cities, including Almaty, Astana, Temirtau, Karaganda, Shymkent, Uralsk, Aktobe, Atyrau, Aktau, Ust-Kamenogorsk, Kyzylorda, and Kokshetau.

Additionally, we provide delivery services from China and Kazakhstan to major Russian cities such as Moscow, St. Petersburg, Novosibirsk, Yekaterinburg, and Vladivostok.

Our transportation services utilize cars, wagons, containers, and air traffic. We are actively developing groupage cargo transportation, wherein we consolidate goods for several recipients in a single truck or container. This approach has proven to be cost-effective and efficient for loads weighing over 100 kilograms. For cargo weighing up to 150 kilograms, air delivery is the more efficient option.

Our company ensures high efficiency in delivering goods on popular international routes. Furthermore, we offer many advantages that set us apart from the majority of competitors. Key features worth highlighting include:

Affordable transportation services
Guaranteed safety for transported cargo, regardless of its nature
Assurance of timely delivery on international routes

These combined features distinguish us from other transport companies, making cooperation with us an attractive choice. We strive to ensure our customers can be completely confident in receiving their purchases from China on time and in perfect condition, without any delays or complications.

Cargo transportation between China, Kazakhstan, and Russia encompasses trucking, railway transportation, air transportation, and customs clearance.

Our company stands out for the diverse ways in which we handle international transportation and customs clearance. Some of the popular delivery options from China include:

Air transportation
Railway transportation in wagons and containers
Road transportation
Air transportation
Sea transportation for goods (restricted for rail transportation within China, e.g., batteries)

These options enable each client to choose the most suitable solution based on the type of cargo being transported. Clients can also select the most cost-effective method of delivering cargo to its final destination. However, it's essential to understand that transportation times may vary depending on the chosen option.

Another significant advantage of cooperating with our company is our assistance in preparing all necessary customs documents, handling construction and installation works, arranging air waybills, railway waybills, insurance policies, securing customs payments, transit declarations, import and export declarations, and bills of lading. This comprehensive support ensures the smooth transportation of goods across borders without obstacles.

Calculation of the cost of delivering goods from China to cities in Kazakhstan, such as Almaty, Astana, Temirtau, Karaganda, Shymkent, Uralsk, Aktobe, Atyrau, Aktau, Ust-Kamenogorsk, Kyzylorda, Kokshetau, and others.

Presently, the cost of cargo delivery from China is formed based on various factors, which may be closely related to each other or independent. Key factors influencing the final price include:

Distance of transportation
Chosen mode of transportation
Dimensions and weight of the cargo
Additional safety requirements during transportation
Necessary documents for transportation
Insurance coverage

and other.

Ultimately, the nature of the cargo significantly impacts the transportation cost. However, there are also factors that depent directly on the choice of the customer. By considering and adjusting these features, customers can select the transportation option that strikes the best balance between cost and efficiency. Our agents in China are the largest companies, ranking among the top 10 logistics operators in the country, with a presence in every city and major station. This enables us to provide high-quality service and support to our clients.

International Transportation of Goods from China to Any Point in Kazakhstan

It is important to highlight that with our assistance, you can effortlessly transport your goods to any location within the Republic of Kazakhstan from China. Our transport company offers road transportation services to every corner of the country, making cooperation with us the most convenient solution. Whether you reside in the capital, a major border town, or a remote area, we ensure timely delivery without risking any contract terms violations. Moreover, the cost of such delivery remains affordable for the majority of our customers, making our company the most cost-effective choice for receiving shipments from China.

Order Cargo Transportation Services from China to Kazakhstan at an Inexpensive Price with Cargo Insurance.

A significant advantage of cooperating with us is the swift processing of applications for international transportation from China. In most cases, the entire transaction can be completed online in the shortest time possible, allowing for process optimization without interrupting your main work.

We also offer cargo insurance services, providing reliable protection in case of unforeseen circumstances resulting in cargo damage or loss. Our specialists and partners in China diligently review all documentation before shipment to ensure seamless transit formalities and avoid any cargo delays at the border.

All these factors combined enable us to deliver goods quickly and efficiently from China to our customers in Kazakhstan and Russia.

Cargo Transportation from Russia to Kazakhstan – International Transportation Services from Russia to Kazakhstan.

Due to restrictions imposed on the neighboring country, there has been a significant increase in demand for certain goods from Kazakhstan in the Russian Federation. For instance, there is an increased purchase of computers, monitors, and projectors. Kazakhstan also exports iron ores and concentrates, ferrous waste and scrap, raw zinc, ferroalloys, and coal. On the other hand, imports from Russia have declined by 1.4%, amounting to $17.3 billion. The major imports from Russia include oil and oil products, wheat and meslin, ores and concentrates of precious metals, iron bars, and gold. In the past year, the trade between the countries amounted to $26.1 billion, a 6% increase compared to 2021..

Currently, we actively transport goods from Russia, including Moscow, St. Petersburg, Novosibirsk, Yekaterinburg, Yoshkar-Ola, Kazan, Perm, Vladivostok, to various cities in Kazakhstan, such as Astana, Karaganda, Almaty, Pavlodar, Kostanay, Ust-Kamenogorsk, Shymkent, Taraz, Zhezkazgan, Aktobe, Semey, Taldykorgan, Kokshetau, Petropavlovsk, Atyrau, Aktau, Uralsk, and more, as well as to remote settlements. Cargo transportation from Russia to Kazakhstan is one of the primary directions we initially started operating.

Cargo delivery is carried out through ground freight and air transportation. The most commonly transported goods from Russia to Kazakhstan include equipment, building materials, construction equipment, metal structures, clothing, personal items, furniture, machine tools, fertilizers, agricultural products, fruits, vegetables, livestock additives, food, and more.

Methods of Cargo Delivery to Kazakhstan:

Groupage Cargo: One truck transports cargo from multiple customers, which is the most popular service in our company.
Full Rental of One or Several Trucks: If you have a large load, renting an entire truck exclusively for your needs can be the most flexible and fastest shipping method.
Air Delivery: Small, urgent loads can be transported with the help of our agents. Please note that any load, even weighing only 1 kg, will be charged as a 45 kg load, as per the rules of many airline companies, which have a minimum paid fare of 45 kg.
Refrigerated Truck Delivery: Goods like food, drinks, paint, and other temperature-sensitive items are transported in refrigerated trucks.

The Process of Delivering Goods from Russia to Kazakhstan:

Preliminary Coordination of Delivery

We discuss the methods of delivery, transportation costs, payment options, and whether additional services like movers and door-to-door delivery are required. This can be done via phone, email, WhatsApp, or online chat.



Delivery to Our Agency Warehouses in Russia

The pickup time from your location must be agreed with us in advance. Alternatively, you can deliver the goods to our warehouse yourself, which will reduce the total cost of delivery.



Contract Conclusion

We will enter into an agreement with you, which will outline all the conditions for cargo transportation from Russia to Kazakhstan. For individuals, an identity card or passport is sufficient to conclude the contract, while legal entities need to provide full details of the organization.



Cargo Packing

At the warehouse, we carefully package your shipment to avoid any damage during delivery.



Loading

We ensure the careful loading of your goods into the truck. For air delivery, the cargo is sent directly to the airport.



Transportation to the destination

Following the agreed schedule, the cargo is sent to its destination.



Arrival and Receipt of Cargo

Upon the cargo's arrival at its destination, you will receive a notification. You can choose to pick up the goods yourself or request delivery to your door.



Payment

After you have received the cargo and ensured that we have fully complied with the conditions, payment for our services is made according to the manner specified in the contract. For regular customers, deferred payment for up to 30 days is possible.
Good prices for delivery and deferred payment for transportation of goods from Russia to Kazakhstan, especially for regular customers.
Door-to-door delivery and pick-up service, eliminating the need for you to personally bring or pick up the goods.
Strict adherence to shipment schedules, ensuring timely departures of trucks without additional delays.
ДDelivery to the most remote regions of Kazakhstan, where suitable highways may not be available, with cargo distributed to smaller trucks in the nearest settlements.
- Fast shipping
- Cargo insurance
- Movers on call
- Goods storage in a warehouse



Delivery Time from Russia to Kazakhstan

The delivery of cargo takes approximately 3 days (from Moscow to Aktobe) by trucks, depending on the route distance and cargo volume. From Moscow and the Moscow region to Astana, the delivery time is up to 5 days, and to Almaty, it takes 6 days.

Cargo Transportation from Europe to Kazakhstan and Russia at Competitive Rates

90% of European goods are delivered to Kazakhstan and Russia by road. When you choose us for transportation from Europe to Kazakhstan and Russia, you can trust us with the responsible task of organizing cargo delivery.

We guarantee the lowest price and top-notch service due to our efforts to minimize transport costs.

Сокращение транспортных расходов - основная задача, которую мы решаем для заказчика.

This is achieved through long-term cooperation with European warehouses and agents in Germany and the Baltic States. For most general cargoes, direct trucks are used, eliminating warehouse handling costs. Additionally, small consignments are delivered as part of groupage cargo, where the customer only pays for the actual weight and volume.

Большинство генеральных грузов перевозятся прямыми авто, без затрат на складскую обработку.

The delivery of goods from Europe to Kazakhstan and Russia is carried out by regular flights, ensuring minimal delivery time of 14 to 20 days (depending on the remoteness of the region).

We provide transportation services from:

Germany - Munich, Berlin, Frankfurt am Main, Dusseldorf, Stuttgart, Bavaria, Nuremberg, Cologne, Erlangen, and more
Poland - Warsaw, Gdansk, Poznan
Italy - Rome, Florence, La Spezia, Genoa, Turin, Naples, Livorno, Pisa, Taranto, Pomezia
Spain - Valencia, Zaragoza, Vigo, Barcelona, Bilbao, and Valladolid
France - Paris, Marseille, Lyon, Toulouse
Czech Republic - Prague, Brno, Ostrava, Pilsen
Austria - Vienna, Graz, Linz, Salzburg
Netherlands - Amsterdam, Rotterdam, The Hague, Utrecht
Belgium - Brussels, Liege
England - London, Birmingham, Leeds, Glasgow, Sheffield, Manchester, Bradford, Liverpool
Lithuania - Vilnius, Kaunas, Klaipeda
Latvia - Riga, Liepaja

When choosing our company as your partner for cargo transportation from Europe to Kazakhstan and Russia, you not only benefit from efficient transportation services but also enjoy comfortable cooperation conditions, payments in the national currency, and tax benefits for a non-resident.

Groupage Cargo Transportation from Europe - Save Money on Delivery

Groupage Cargo Delivery Scheme: small consignments from various locations across Europe are collected at warehouses in Germany and the Baltic States. Once consolidated onto a truck, these cargoes are sent to Kazakhstan.

The delivery time for groupage cargoes to Kazakhstan is typically 14-20 days.

Transportation services: cover the entire European Union and the Baltic States.

Export declarations and comprehensive documentary support while ensuring meticulous control at every stage of the transaction.

Road Transportation of Goods to Europe from Kazakhstan

Regularly, we transport goods from Kazakhstan and Kyrgyzstan using tilt trucks and refrigerators with a capacity of up to 20 tons.

We transport various types of goods, including:

Non-ferrous metals
Containers (maritime, railway)
Consumer goods
Food products
Textile products

And much more

*Please note that the transportation tariff may vary depending on the delivery city and the required vehicles.

Delivery Times from Europe to Kazakhstan:

Groupage Cargo: 14-20 days

Whole Trucks: 10-15 days

Documents Required for Transportation:

Invoice (invoice for payment between the seller and the buyer)
CMR (international waybill)
EX-1 (export declaration)
Packing list (for groupage cargo)